Alkyl Polyglucoside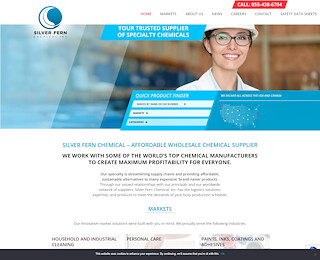 Bio-degradable is a hot topic in a world thrown into the thrust of climate change, plastics, and environmental awareness. When you create any number of household products and cosmetics, alkyl polyglucoside should be considered for its natural production and ease of disposal. Silver Fern Chemicals, Inc. can get you in touch with a greener side through our network of manufacturers and custom logistics solutions.
How is Alkyl Polyglucoside used?
Starch and fat or other organic materials combine to create a polyglucoside. The result is a powerful and natural foaming agent.
This compound is found in many household products due to its safety and environmentally friendly nature. Soaps and shaving creams are a few of the products containing the foaming agent.
As surfactant, alkyl polyglucoside reduces the surface tension of a liquid. This lowers the work needed to create foam.
Why should I use a foaming agent?
Foaming agents facilitate the formation of foam. If your product calls for a unique texture or needs to cover a larger surface, foam is a solution.
These agents are found in everything from detergents to shampoos and toothpaste. The result is a pleasant product that is of little to no concern.
Is Alkyl Polyglucoside safe?
This compound is incredibly safe for household use. Being produced from consumables, the result is mild and useful for sensitive skin. This compound is produced from vegetable oils and starch.
The safety of the compound is best represented by its use. Products consistently in contact with skin such as cosmetics contain alkyl polyglucoside when required.
Government agencies across the globe rank this compound as being of relatively low concern. They degrade easily, do not cause the cellular mutations leading to cancer, and are low risk for promoting estrogen production. Such a low level of toxicity leads to a relatively high demand.
Obtaining a bulk supply
Manufacturers need reliability in the supply chain. Silver Fern Chemicals, Inc. has a wealth of experience in the areas of supply and logistics.
We built our reputation on the ability to keep prices predictable. A global network of manufacturing partners allows us to maintain a steady supply without great risks posed by variance in supply and demand. Keep your customers happy with a stream of affordable raw materials.
Storage and transportation of this chemical
Transporting a steady supply of raw ingredients, especially hazardous materials, requires skill and knowledge. Attempting to solve this immense problem on your own significantly increases costs. Outsourcing the problem allows you to cut costs and achieve peace of mind.
Our expertise is distribution. Whether you are directly attached to a highway or rail line, we find the optimal transportation solution for your needs. Our highly customizable solutions keep customers producing and the revenue stream from halting.
If you are looking for a biodegradable foaming agent for use in industrial or household products, alkyl polyglucoside is a solution. Our distribution professionals are ready to build a supply chain with you from the ground up. Get in touch with our team today.