Triton X100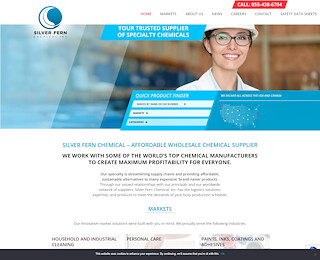 Triton X100 is one of the most common detergents for laboratory, manufacturing, and cleaning product use. Protein or organelle extraction is vital to the creation of many products. When you need a detergent or means to reach hard to extract compounds, Silver Fern Chemicals Inc. is ready to provide a bulk supply of mild detergents.
How are detergents used in protein extraction?
Manufacturing proteins often requires more than mixing chemicals in a laboratory. Organic production remains among the most effective means of breaching cells to obtain a variety of chemicals.
Cell membranes are notoriously fickle. Extraction requires poking holes in this barrier without spilling the contents of a cell. Mild detergents are used to create small holes in the cell wall. Organelles, proteins, and other components are then extracted.
Uses of detergents in this manner allows scientists to study viruses, create emulsifiers, and perform mission-critical work. Triton X100 is a popular emulsifier used for these purposes.
How can a chemical used in cleaning products be used in extraction?
Anything used to poke holes in cell walls is also useful for breaking apart harmful living organisms. The difference is in how much of the chemical is used and how it is targeted.
In scientific and laboratory processes, Triton X100 is specifically targeted in small quantities. In the fields, the compound is sprayed on the fortified parts of plants to control bug and other pests. The same process that pokes holes in non-plant cell membranes also works on unwanted invaders.
Triton X100 in Manufacturing
This compound has uses Beyond industrial or household cleaning, herbicides, and scientific research as well. Textile producers use the compound as a wetting agent and in their everyday manufacturing process.
The Food and Drug Administration heavily regulates usage of these compounds. Unlike Polysorbate and other products we sell, they are not safe for consumption. However, they can be used to produce the knowledge needed or proteins required by many medications or cosmetics. Limited exposure is not dangerous.
Where can I find a bulk supply of Triton X100?
When your company or organization moves beyond small batches and requires a steady supply of a compound, Silver Fern Chemical Inc. is ready to help. We leverage our global network of suppliers to keep compounds affordable and available.
Logistics and supply is our specialty. We provide customized solutions that fit your needs while passing on the savings offered by bulk purchase. Production of any synthetic compound is an intense process whose cost comes down as batch size increases to a certain point.
Laboratory grade detergents in the United States and North America
Silver Fern Chemicals, Inc. is a leading distributor of manufacturing chemicals in North America. We provide bulk compounds for any sized company. Once you move from demonstration and testing to full-scale production, our experts are ready to help.
We maintain the connections to keep costs affordable so that you can produce a product that sells. Get in touch with our experts today to find out how we can help you obtain a steady supply of Triton X100.