Acetyl Acetone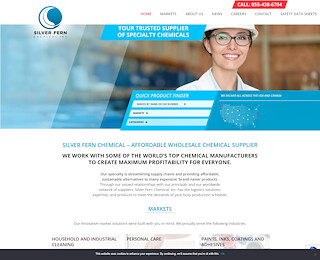 Corrosion is horrible. Acetyl Acetone can help. This chemical is often used as an anti-corrosion agent. Silver Fern Chemicals, Inc. can help you obtain this powerful compound in bulk and at low cost through our network of manufacturers.
What is Acetyl Acetone?
Pentanedione is a colorless liquid with a pleasant odor. This chemical is often used to clean metals, as a raw material in pharmaceuticals, and as an anti-corrosion agent.
The presence of enol allows the compound to interact with metals such as cobalt, beryllium, aluminum, and chromium. It also serves as an intermediate for the forms of organic synthesis used in perfume, pesticides, and other industries.
As a chelating ligand which forms organometallic complexes, there are many uses for this chemical. It can act as a selective extraction reagent.
What is a chelating agent?
A chelating agent reacts with metal ions to form a stable, water-soluble complex. This is an important effect in pharmaceuticals.
Drugs using a chelating agent bind to iron, lead, or copper in the blood. This allows them to control high levels of metals, helping to treat heavy metal poisoning.
How can I protect my non-consumables from corrosion?
At the same time that acetylacetone serves as a chelating agent, it also helps paints to dry and prevents corrosion. Paints or coatings containing this compound bind to metals to form a strong and resilient barrier with the elements. It can also help extend curing time to dry.
Safety of Acetyl Acetone
Safety is a major concern for any manufacturer. No business wants to produce a product that presents a significant and undeniable risk to the consumer.
Acetylacetone is ingestible in small quantities. Drug producers use it to create medicines that treat metal poisoning.
The chemical is flammable but has a boiling point of 284.7 degrees Fahrenheit or 138.0 degrees Celsius. This makes the sweet-smelling compound fairly stable in regards to how it is used.
Worldwide distribution network
Obtaining a powerful anti-corrosion or chelating agent is difficult. Prices for specialized chemicals depend on demand as well as availability. Production is more complex than for other compounds.
Reasonable prices are obtainable. We leverage a large network of supply partners to create the best solution for our customers.
Custom logistics
Purchasing compounds is not enough. You need your chemicals to arrive on time and in quantities that matter.
Silver Fern Chemicals, Inc. creates highly customized supply chains that guarantee a steady and reliable supply of acetylacetone. We help customers obtain compounds by train, plane, or truck across North America.
Bulk Acetyl Acetone acquisition in North America
Corrosion and metal poisoning are serious problems. Even if you are creating a basic perfume, acetylacetone is a crucial ingredient.
Silver Fern Chemicals, Inc. is a major distributor of industrial chemicals through the United States and Canada. We help companies obtain the ingredients they need at the costs they can afford.
Your supply chain is our business. We help you scale your manufacturing process. Get in touch with our experts today to find out more.