Buy propylene glycol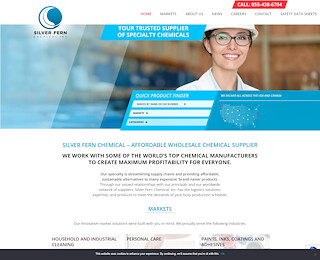 As a leading specialty chemical distributor, Silver Fern Chemical Inc. is committed to providing our clients with top-quality products and valuable information. We specialize in hard-to-find chemicals, alternative sourcing options, and efficiently moving products around the world.
Our expertise spans across various markets, including agriculture, food and pharmaceutical, heat transfer fluids, household and industrial cleaning, lubricants and metalworking, oil gas and mining, paints inks coatings and adhesives, personal care, plastics and rubber, pulp and paper, textiles, specialty chemical manufacture, and water treatment.
In this article, we will focus on propylene glycol, a versatile chemical used in various industries. We will discuss why choosing us as your propylene glycol supplier is a smart decision and provide essential information about propylene glycol.
6 Reasons to Buy Propylene Glycol from Silver Fern Chemical Inc.
Extensive Product Knowledge: We have a deep understanding of propylene glycol, its properties, applications, and safety considerations. Our team of experts is always available to provide guidance and support to our clients.
Superior Quality: We ensure that our propylene glycol products meet the highest quality standards, allowing our clients to use them with confidence in their applications.
Multiple Stocking Locations: Our multiple USA stocking locations enable us to deliver products quickly and efficiently, minimizing downtime for our clients.
Logistical Excellence: We excel in global marketing initiatives and have an efficient supply chain in place, ensuring that our products reach clients on time and in excellent condition.
Customer-Centric Approach: Our superior customer service sets us apart from other suppliers. We work closely with our clients to understand their needs and provide tailored solutions to meet their requirements.
Transparency: We believe in maintaining complete transparency in our business dealings, providing our clients with accurate information on product specifications, pricing, and availability.
Information About Propylene Glycol
Propylene glycol (PG) is a clear, colorless, odorless, and slightly viscous liquid with the chemical formula C3H8O2. It is a diol, meaning it contains two alcohol groups, and is synthesized from propylene oxide. Propylene glycol is commonly used as an antifreeze, solvent, humectant, and preservative in various industries.
Some of the applications of propylene glycol include:
Food and Beverage: Propylene glycol is used as a humectant and preservative in food products, maintaining moisture and extending shelf life.
Pharmaceuticals and Cosmetics: In pharmaceuticals and cosmetics, propylene glycol acts as a solvent, helping to dissolve active ingredients and improve product stability.
Industrial Applications: Propylene glycol is used as a coolant and antifreeze in various industrial processes, preventing freezing and maintaining consistent temperatures.
Personal Care Products: Propylene glycol is used in personal care products such as lotions, creams, and shampoos for its moisturizing and emulsifying properties.
Contact Us to Buy Propylen Glycol
Choosing Silver Fern Chemical Inc. as your propylene glycol supplier ensures that you receive high-quality products, expert advice, and unparalleled customer service. Our commitment to excellence and transparency makes us the ideal partner for your chemical needs.
For more information on propylene glycol or to place an order, please contact us at 855-437-6532. Let us help you with all your specialty chemical distribution needs.