Cocoamine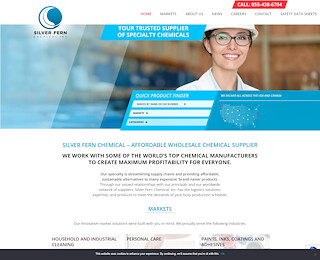 Coconut amino acids are intermediates of cationic and amphoteric surfactants. They are widely used as mineral floating agents, waterproof softeners of fiber, dyeing assistants, pigment dispersants, anti-rusting agents, anti-caking agents in fertilizers, and additives in paints and coatings. We offer high-quality cocoamine products that will meet your needs and exceed your expectations here at our company. Providing top-quality cocoamine products and services is very important to us. We have a team of experts dedicated to ensuring that our products meet your specific needs.
Why Choose Us
High Quality
Our company is a professional wholesaler of Cocoamine, with years of experience in the chemistry of Cocoamine. We offer our customers good quality products at very competitive prices. Whenever you have a question about our company or our products, our customer service team is ready to assist you. We will respond within 24 hours.
Superior Customer Service
Our representatives will answer your questions and facilitate the fast delivery of your product. Your complete satisfaction is our goal. So we ensure that all of our products meet or exceed industry standards before we ship them out.
Competitive Price
We can offer you high-quality products at a very competitive price. High quality guaranteed and low price always be our target to win more customers' trust.
Quick Delivery Time
Cocoamine is a special order product, so all orders are guaranteed to ship within 24-48 hours. This ensures that you receive your order promptly. In many cases, we can ship on the same day depending on the day and number of customers' orders.
Fast Communication
We have dedicated customer service that is available 24/7, including on holidays. We offer a quick communication channel with you. We have a customer care support team available to assist you. A short turnaround time means receiving a prompt answer when you send us an email or chat message.
Having a reliable and consistent cocoamine supplier is essential to your business. Our company has been supplying cocoamine for decades. We are committed to quality customer service, which has made us the go-to supplier for businesses worldwide. We would be happy to discuss our products and services with you. With our extensive experience and expertise in producing and supplying cocoamine, you can be confident that you are choosing a supplier that will meet your needs and exceed your expectations.
What is cocamine oxide, and Is cocamine oxide safe?
This tertiary amine oxide is derived from coconut oil. When formulated nonirritating, cocamine and related ingredients can be used as cosmetic ingredients.
What is cocamidopropylamine oxide?
Cocodipropylamine Oxide is an amine oxide with tertiary functions used as a surfactant and a hair conditioner in over 60 cosmetic formulations. It is present in concentrations between 0.07% and 4.0%.
What is dihydroxyethyl cocamine oxide?
Dihydroxyethyl cocamine oxide is a conditioning agent, surfactant, antistatic agent, and foam booster. It can be found in hand sanitizers.
Silver Fern Chemical Inc. is a leading affordable wholesale chemical supplier. Contact us for additional details about how we can streamline supply chains and provide affordable, sustainable alternatives to expensive brand-name products.