Glycolic Acid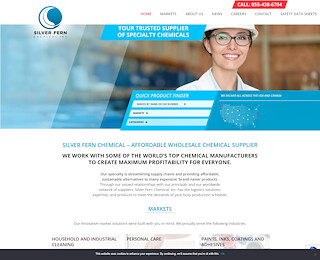 Are you looking for a new source of Glycolic Acid? If you're not satisfied with the prices you're currently paying or the availability of the product from your supplier, consider placing an order with Silver Fern Chemical. As a colorless, odorless and hygroscopic crystalline solid that is highly soluble in water, Glycolic Acid is a very popular additive used by a range of industries.
The cosmetic industry is quickly becoming aware of the benefits of adding Glycolic Acid to their products. If you manufacture beauty products and are interested in meeting the latest needs of your clients, you can consider the addition of Glycolic Acid to your product line as a way to tailor your creams to the changing requirements of the market. Glycolic Acid in health and beauty products has been shown to:
– Recover ingrown hair
– Treat the skin condition known as Keratosis Pilaris
– As an exfoliant to remove dead skin
– To heal damaged skin
– Treat Melasma
– Fade stretch marks
– Fade and eliminate dark age spots
– Treat irritated skin and avoid razor bumps
– Remove black heads and whiteheads from the skin's pores
Buying Glycolic Acid in bulk requires that you know how to handle hazardous additives, as it is classified as an acute oral toxicity product, with skin corrosion categorized as 1B. As such, the product is harmful if swallowed and can cause severe skin burns and eye damage when not diluted to application strength. You can read the complete hazard ID chart by visiting the SilverFernChemical.com PDF associated with Glycolic Acid. If you've been purchasing this product with regularity, you are most likely familiar with its dangers.
Glycolic Acid can be purchased from Silver Fern Chemical as a 70% solution or an 80% solution. Feel free to contact an additive specialist from the company by calling 866-282-3384 if you have questions about a product or are uncertain as to which potency would be better for your product. Their knowledgeable agents are happy to assist in any way, from product selection to helping with logistics to ensure that you're supplied with the right products at the time when you need them. If logistics requires that a particular product be positioned in a SFC warehouse that is convenient to your facility, they'll be happy to make that happen.
Glycolic Acid is used by industries other than the cosmetic industry; in fact it is a common additive to the dying and tanning industry as well. Having been deemed as safe to ingest in minute quantities, Glycolic Acid is used in food processing and as a flavoring agent, as well as a preservative. Find out more by going to the product information page on the Silver Fern Chemical website and searching under the keyword' Glycolic Acid'.
You'll find the most affordable prices and products available in convenient quantities from Silver Fern Chemical. See why other companies consider their services superior to other chemical suppliers- call now or fill out the contact form online for a free quote.