Isopropyl Palmitate SDS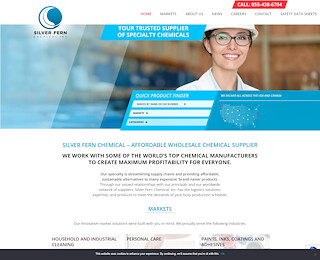 Isopropyl palmitate is commonly used as an emollient in the cosmetics industry. The ingredient is sourced from oil and it possesses excellent spreading properties, thereby conferring a silky touch on creams and other cosmetic products. It also has thickening and moisturizing effects, further increasing its spectrum of applications. If you need top-grade Isopropyl palmitate for your production plant or DIY purposes, Silver Fern is ready to be your trusted supplier.
What are The Benefits of Isopropyl Palmitate?
Isopropyl palmitate is widely employed in the manufacture of moisturizers, creams, lip gloss, soaps, scrubs, and other cosmetic and personal care products. Below are some of the top benefits of this ingredient:
Instant Effectiveness
One of the top advantages of isopropyl palmitate is that it lubricates the surface of the skin very quickly. Thus, products containing the ingredient will make your skin smoother, silkier, and softer almost immediately after applying them.
Affordability
Isopropyl palmitate is one of the more affordable emollient or thickening agents out there. Thus, skin care products containing the ingredient tend to be affordable to most people. In an age where 'organic' products cost an arm and a leg, having a relatively safe, yet affordable ingredient is nothing short of refreshing.
Allows The Penetration of Other Ingredients
Isopropyl palmitate is lipophilic, thereby increasing the penetration of other lipophilic substances into the skin. Including the ingredient in your cosmetic formulation guarantees that other active ingredients can penetrate quickly and the user is more likely to see the results faster.
Excellent Hydration Properties
Isopropyl palmitate also strengthens the skin's natural moisture barrier, thereby keeping the skin hydrated for longer periods. This makes it an ideal option for people with dry skin who desire a long-lasting moisturizer.
Softens the Skin
As mentioned earlier, isopropyl palmitate is an excellent emollient. It softens and smoothens the skin, making it a great choice for skin care products for people with flaky or dry skin.
Improves Product Texture and Fragrance
Isopropyl palmitate makes products have a lush and creamy feel. Thus, products with this ingredient are generally more aesthetically appealing. Furthermore, it confers a nice fragrance of products, which makes it even more suitable for virtually any type of cosmetic preparation.
Cons of Isopropyl palmitate
While Isopropyl palmitate is generally considered a safe ingredient in skincare, it's not without its disadvantages. For example, the ingredient's thickening properties may prevent the skin from breathing properly, ultimately leading to clogged pores. Consequently, the user may experience breakouts or bouts of acne. These episodes could be typically worse for people with naturally oily skin.
Contact us to get top-grade industrial chemicals
Do you need top-grade Isopropyl palmitate or other chemicals for your production plant? Do not hesitate to get in touch with Silver Fern Chemical. We've crafted a name as an affordable supplier of wholesale chemicals and we'd leave no stone unturned to help you get the desired quantity and quality of products at the most affordable price obtainable.
Our relationships with key players in the raw materials industry and worldwide network of suppliers ensure we can streamline supply chains and create maximum profitability for everyone. Call us today at 855-436-8304 or visit the contact page on our website.
Isopropyl Palmitate SDSWhat is isopropyl palmitate
Isopropyl palmitate safety data sheet