Propylene Glycol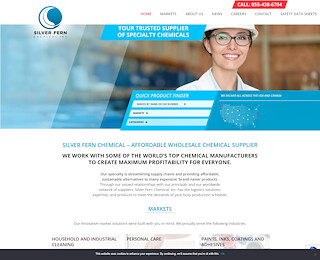 Propylene glycol is also known as propane-1,2-diol. It is an organic compound with the formula C3H8O2. The substance is colorless with only a slight odor. It is used in the production of many products, primarily polymers. It is also used in food production. It is often mixed with water to help lower the freezing point.
About Glycols
Propylene glycol is part of the family of glycols. Glycols are generally non-corrosive and have a low volatility. They also have low toxicity levels. It is important to distinguish ethylene glycol, however, which is toxic to animals and humans. Industrial propylene glycol can be produced as a food grade substance.
It is often used to produce fluid used to deice airplanes. It's also used for RV antifreeze as well as automotive antifreeze products. It is also used in the production of polymers. Another use is as a humectants solvent and is a preservative in food and tobacco items. It is used in cartridges for e-cigarettes and liquid nicotine.
Uses of Propylene Glycol
Other uses of glycols are for many types of edible food products. These include a long list of items like coffee beverages, ice cream, dairy toppings, liquid sweeteners, and carbonated beverages. The substance is also used in pharmaceuticals such as in vaporizer form and in some types of personal care products. It is available for use as a solvent, making it ideal for oral, topical, and injectable formulas.
Glycol is non-toxic, so it is used in applications where other substances would be harmful. For example, it is used in the winterization of plumbing systems in vacation homes. There are many various applications for the substance and it is used in a wide range of products.
Safety
Propylene glycol has a very low toxicity so it very rarely causes health concerns for people or animals. The substance is metabolized in the body as part of the normal processes. Toxicity can occur when high levels of ingestion occur. However, it is important to note that the amount used in foods, supplements, and other food items is at such a low level that it cannot typically be toxic.
The substance is generally non-toxic and even extended contact to the skin does not cause harm. If undiluted product comes into direct contact with the eye it can be mildly irritating but will not result in permanent harm. There has been some indication that prolonged inhalation of the product in vapor form may increase the incidence of asthma, hay fever, and other respiratory disorders in children. More studies need to be done in order to be conclusive in this matter.
Silver Fern Chemical provides a complete line of high quality chemicals to companies in all sectors of business. Our product line includes many products classified generally as glycols. If you are in need of these types of chemicals you may have questions. Contact our customer service department to learn more about the various choices and to find the products that are best for your particular needs. Call Silver Fern Chemical for more information.
Propylene Glycol Buy propylene glycol Propylene glycol for sale